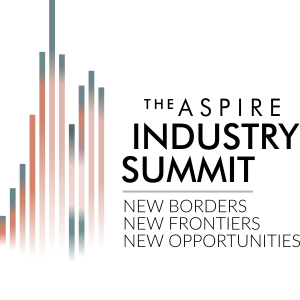 YANIS
VAROUFAKIS
Former Greek Finance Minister, Economist and Academic
Leading advocate for a reformed European Union; Founder of the Democracy in Europe Movement 2025 (DiEM25).
Yanis Varoufakis is one of the most prominent political figures in Europe. Former Greek Minister of Finance and Founder of the Democracy in Europe Movement 2025 (DiEM25).

In January 2015, Yanis was appointed as the Greek Minister of Finance, and led negotiations with Greece's creditors during the Greek government-debt crisis. In February 2016, he launched the the Democracy in Europe Movement 2025.

He is the author of several books on the European debt crisis, the financial imbalance in the world and game theory. These include And The Weak Suffer What They Must?: Europe, Austerity and the Threat to Global Stability and The Globalising Wall, which reflects on dividing lines around the world (in Palestine, Ethiopia-Eritrea, Kosovo, Belfast, Cyprus, Kashmir and the US–Mexico border).

JAROSŁAW
GOWIN
Deputy Prime Minister of Poland, Minister of Science and Higher Education
Previously served as Minister of Justice; Founder of the Tischner European University.
Jarosław Gowin is the Deputy Prime Minister of Poland and Minister of Science and Higher Education in the current Cabinet of Prime Minister Beata Szydło.

Dr. Gowin first entered the Polish Senate in 2005. In 2007, he was elected to the Sejm. Between 2011 and 2013 he served as Minister of Justice in the Cabinet of Prime Minister Donald Tusk.

Between 1994 and 2005, Dr. Gowin acted as editor-in-chief of the conservative Catholic magazine, Znak. In 2003 he was a Founder and Rector of the Tischner European University in Kraków.

Dr. Gowin was born in Kraków. He was educated at the Jagiellonian University in Kraków and Cambridge University.

RYSZARD
PETRU
Party Leader and economist
Founder and leader of Nowoczesna; Former Chief Economic Advisor to banks.
Ryszard Petru is one of Poland's most prominent politicians and respected economists.

He is the leader of the liberal political party Nowoczesna, which he founded in 2015. The party received 7.6% of votes in the 2015 Polish parliamentary election, gaining 28 seats to become the fourth largest party in the Polish Parliament.

Prior to founding Nowoczesna, Ryszard worked as an economist for the World Bank, PwC and several Polish banks. Since 2011, he has been the chairman of the Association of Polish Economists.

Ryszard is the author of several books, including two children's books on economics.

JACEK
KRUPA
Marshal of the Małopolska Region
Graduated from Economics Academy in Cracow. Economist, Mayor of City and Commune of Skawina. Vice Governor and Governor of the county district of Cracow. Member of the Polish Parliament in the fifth and sixth term. Since 2015 Marshal of the Małopolska Region.
Twitter:
@JkKrupa
Facebook:
www.facebook.com/jacekjankrupa

DINESH
NIRMAL
Pioneer in advanced analytics solutions
Vice President, Analytics Development, IBM; Site Executive of IBM Silicon Valley.
Dinesh Nirmal is IBM Vice President of Analytics Development, responsible for delivering advanced analytics solutions covering data management, Hadoop, artificial intelligence, machine learning and more.

In 20 years with IBM, Dinesh has held technical leadership and senior management roles, from IMS Director, VP of Smarter Process and VP for Analytics and z Systems. Dinesh is also Site Executive of IBM Silicon Valley Laboratories and an R Consortium board member.

By applying a "People First" strategy across both customers and IBM development teams his team has been able to deliver ground breaking technology platforms that help revolutionise business models and nurture customers on their cognitive journeys.

Dinesh also owns the mission for the IBM Machine Learning Hub and IBM Spark Technology Centre.

ANNA
SIENKO
CEE Technology Leader
Partner and Technology Leader for Central and Eastern Europe at PwC.
Anna Sienko is PwC's Technology Leader for Central & Eastern Europe.

Prior to joining PwC, Anna held senior management positions at IBM, as CEE Director of ITS, Country General Manager of IBM Poland and Baltics and Director of IBM GTS in Poland.

Anna is a graduate of AGH University of Science and Technology in Kraków.

BERNIE
SCHIEFER
IBM Fellow
Guru in acceleration technologies
Bernie Schiefer is an IBM Fellow, one of a small group identified by IBM as "the best and brightest of our best and brightest," which include among their number 5 Turing Award winners and 5 Nobel Prize winners.

Bernie is based in San Francisco at the IBM Spark Technology Center and is responsible for a global team that focusses on the performance and scalability of products and solutions in Analytics, specifically for Big Data, AI and Data Science technologies including Spark, Machine Learning, BigInsights, Big SQL, dashDB, DB2 pureScale and DB2 with BLU acceleration.

Bernie's passion is working with customers and in bringing advanced technology to market with a particular emphasis on exploiting processor, memory, networking, storage technology and other acceleration technologies.

The title of IBM Fellow is the company's pre-eminent technical distinction, granted in recognition of outstanding and sustained technical achievements and leadership in engineering, programming, services, science, design and technology.

SHIBU
NAMIAR
BPO Leader, EMEA & LATAM
SVP and COO, Genpact Europe, Latin America and Africa.
Shibu Nambiar leads a team of 8,000+ professionals across 15 service delivery locations on Europe, Latin America and Africa providing business process management and consulting services across a wide range of industries.

PAUL
NICOLAISEN
Shared Services Pioneer
EVP, Global Business Services at AkzoNobel
Paul Nicolaisen is is a true expert in developing and executing a shared service strategy and programme. He is a pioneer in the field with almost 40 years experience, covering senior positions in Unisys, McDonalds, IBM, CSC, Office Depot, AstraZeneca and Becton Dickinson. He is currently Executive Vice President of Global Business Services at AkzoNobel.

ALES
BARTUNEK
General Manager, IBM Poland and Baltics
20 years experience in general management, IT strategy and sales.
Ales Bartunek is General Manager for Poland and Baltics in IBM. He has over 20 years experience in general management, IT strategy and sales working in various roles in different countries.

Ales' focus is supporting companies to transition to digital and to realise the full potential of new technologies.

HERVE
HACHET
Experienced SSC Leader
Director of Amer Sports Finance Service Centre (the CEE Shared Services Centre of the Year).
Hervé Hachet set up (in 2012) and is the Director of Amer Sports Financial Shared Service Center (AFSS) in Kraków.

The Kraków centre delivers financial and IT services to Europe and North America business entities of Amer Sports, which include leading sports equipment and clothing brands such as Salomon, Atomic, Wilson, Precor, Suunto, Arcteryx and Mavic.

Hervé has 30 years of experience managing financial teams, as a Chief Accountant for French supermarket companies, setting up several accounting teams from scratch to maturity, then Head of the accounting department in Salomon HQ and finally setting up and leading the Amer Sports service Centre in Kraków.

Hervé is aiming to lead the Kraków team to the Centre of Excellence level, focusing on increasing internal capabilities, change management, and process efficiency, including robotics.

Hervé is a Member of the Management Board of ASPIRE and leads the ASPIRE Finance & Accountancy Leaders Group.

ROMEK
LUBACZEWSKI
CEE Shared services guru
Has helped clients to open 31 centres in the last 10 years; runs the largest shared services and BPO Consulting team in CEE; Founding member, ASPIRE.
Romek Lubaczewski is a Partner at PwC where he has worked for over 10 years, in Assurance, Business Process Outsourcing (BPO) and Advisory departments. Previous roles include Managing Partner of PwC Consulting practice in Poland and he is currently leader of the Financial Function Effectiveness team in Poland and the Shared Services Centres (SSC) Advisory Group for the CEE region. He is also a member of PwC's SSC and BPO Global Experts Group.

He is a subject matter expert on a wide range of Shared Services Centre and BPO activities from initial analysis, financial modelling and due diligence through design, set-up, hiring, process transition and go-live. His SSC/BPO experience also covers operational management and process re-design at subsequent stages of centre operations.

Romek is a member of the ASPIRE management board.

SCOTT
NEWMAN
CEE Centre Manager of the Year
Managing Director, State Street Bank Poland; Founding Member, ASPIRE.
Scott Newman is Senior Vice President, Managing Director and Board member of State Street Bank GmbH Poland branch. He is responsible for leading the local management team, business development and governance of the organisation.

The State Street GmbH Poland branch was established in November 2007 and has since grown to more than 3,000 employees providing Fund Accounting, Derivatives, Securities Pricing, Hedge Fund Administration and Performance & Analytics on behalf of 10 State Street offices to more than 180 clients.

Prior to transferring to Poland, Scott was based in Munich where he led the research and set-up of the new office in Kraków as well Relationship and project management roles.

Scott joined State Street in 2003 through the acquisition of Deutsche Bank's Global Custody business at which time he was based in Frankfurt, Germany and worked extensively on the DB acquisition and integration.

At Deutsche Bank, Scott held roles in custody client service, Product Development and PMO. He holds a BA in Business Administration and is a German speaker.

Scott is an ASPIRE Founding Member and Board Member.

RAMON
TANCINCO
Kraków Site Leader, Cisco Systems
Regional IT leader and passionate advocate for everything Kraków
Ramón A. Tancinco II is the Regional IT Leader for CEE, RCIS & MEA for Cisco Systems, and Site Leader of the Cisco Centre in Kraków. He is also a Member of the Management Board of ASPIRE.

A Cisco veteran of more than 10 years, Ramón was previously in the Cisco Services group where he managed an Information Technology Development team, as well as the Optical Networking Group (Cisco's Cerent acquisition) where he had Engineering Management responsibilities in global business planning, new product introduction and process improvement/implementation.

Ramón has a depth of experience in research and development, strategy formation, business development, programme management, operations and his background includes work at Andersen Consulting (now Accenture), an ERP software start-up (purchased by Metamor Technologies), and as a Captain in the United States Army Armour Corps.

Ramón has spent many years living and working in Europe, Asia and the United States in varying roles where he has acquired a deep understanding of the people, cultures and business practices of these respective areas.

Ramón received his Bachelor of Science in Management and Mechanical Engineering from the United States Military Academy at West Point. He has also completed Cisco's prestigious Global Leadership Program in Athens, Greece. He is a dynamic speaker and has conducted presentations in such venues as the Thunderbird School of Business in Glendale, Arizona, the BaaN World User's Conference for Anderson Consulting in Washington, D.C, and the IT Giants Conference in Kraków.

SŁAWEK
KUMKA
Technology Leader
Managing Director of IBM Software Laboratory in Kraków.
Sławek Kumka is Managing Director of the IBM Software Laboratory in Kraków, responsible for managing the growth of the centre and delivery of solutions based on technologies such as Cloud, Analytics and Big Data. He also manages projects related to European Union Funds focused on new technologies and innovation.

Sławek has more than 20 years of experience in running software development projects, both in managerial and technical roles. Prior to joining IBM, he served as Head of Production of Software and Technical Director in the Kraków branch of the Polish-French company IGE + XAO. He was responsible for directing and technical development of the CAD software for the electrical and the aerospace industry (designing wiring harnesses) in cooperation with Airbus and Eurocopter. Later, he held the position of Technical Director at Apriso Poland, now part of Dassault Systems.

Sławek is a graduate of AGH University of Science and Technology in Kraków and has an MBA from the University of Warwick.

Sławek is a member of the Management Board and also a member of the ASPIRE Software Leaders Group.

PAWEŁ
MOLENDA
General Manager and Kraków Site Leader, Sabre
18 years' experience in commercial application software development and management roles.
Paweł Molenda is General Manager and Kraków Site Leader of Sabre. He has over 18 years' experience in commercial application software and more than 10 years in leadership positions, including Director and GM of the IBM and Motorola Software Centres in Kraków.

Paweł returned to Kraków in 2015 having previously spent 2 years as Director of WW Solution Engineering, Global Solutions and Services at Motorola in Schaumburg, Illinois. Between 1994 and 2005 Paweł worked in various roles in IBM in the US and Canada.

A graduate of the University of Warsaw, Paweł is a Member of the Management Board of ASPIRE and a member of the ASPIRE Software Leaders Group.

JOLA
GANTKOWSKA
Expert in Human Resources and Recruitment
Head of Operations, Global Client Service Centres, Mainland Europe for leading RPO company, Alexander Mann Solutions; Wine aficionado.
Jola Gantkowska has extensive experience in Human Resources and Recruitment Operations Management. Her main area of focus is managing multiple headcount teams delivering recruitment and administration services to AMS clients globally, with particular focus and expertise in the EMEA region. She is currently managing AMS's largest centre in Kraków and a second site in Gdańsk. She is also responsible for Global Recruitment Administration processes within AMS.

Jola graduated from the Kraków University of Economics, majoring in International Management, completed postgraduate studies in European Studies and Human Resources Management and also graduated from Erickson International College of Coaching. She is a member of the management board of ASPIRE and head of the Krakow Chapter of ABSL - the association of business services leaders.

ANDRE
FAUST
HR Services Leader
Director, Global Service Centre Krakow, UPM-Kymmene.
Andre Faust set up (in 2011) and leads UPM's Global HR Shared Service Centre in Kraków covering processes in the area of HR Administration, Training and Development, Recruitment, Reporting and C&B. The Centre also has satellites in Russia and China.

Andre has been with UPM in several roles since 2000. He was responsible for developing the HR Service Centre concept, creating an implementation strategy, and present the project to key stakeholders.

Andre graduated from the Martin Luther University of Halle-Wittenburg.

Andre is a is a member of the Management Board of ASPIRE and also leads the ASPIRE HR Services Leaders Group.

EOIN
McCOY
Expert in building offshore centres
Poland Head of IG Group, the leading online trading company; previously set up GE Healthcare, Aon and Sabre Holdings, all in Kraków; Founding member, ASPIRE.
Eoin McCoy has lived and worked in Kraków for over 15 years and during that time has set up several leading technology and business services centres. Currently, Poland Head go online trading company IG Group, Eoin was previously Solutions Delivery Leader and Site Leader, Kraków for GE Healthcare – Life Sciences. He has a long track record of success in the Kraków market. Before joining GE, he setup and served as General Manager of the operations for both Aon and Sabre Holdings.

Eoin has a depth of experience in software applications development & delivery, research & development, project and programme management and shared service operations, and his background also includes work at ICL/Fujistu and Huawei Technologies.

Eoin is a founding member of ASPIRE, a member of the Management Board and the Software Leaders Group.

GEERT
DESMEDT
CEO, Euroclear Bank, Poland
Heads up the Poland branch of the world's leading International Central Securities Depositary.
Geert Desmedt came to Krakow in August 2012 to set up the Poland branch of Euroclear Bank, the world's leading International Central Securities Depositary.

Geert heads up the office, which acts as the dual center of Euroclear's Operation Division based in the Belgian headquarters. With over 500 people, the Krakow centre accounts for c. 15% of Euroclear's global headcount.

Prior to moving to his role in Krakow, Geert served as COO in the Hong Kong branch where he set up Operations in 2008. He has held a number of senior positions with Euroclear in Operations and Sales.

Geert is an ASPIRE Board Member.

FILIP
WALKOWICZ
Site Leader & Customer Care Director, Akamai Kraków
Runs Akamai's largest office in EMEA, safeguarding the speed of the Internet.
Filip Walkowicz is the Site Leader of Akamai Krakow Centre of Excellence, the largest Akamai office in the EMEA region, supporting over 20 business functions (from core engineering and platform monitoring to sales, finance and HR).

He has over 10 years experience in the Information Technology and Customer Service Support area in Poland. He gained his experience as People Manager at IBM responsible for delivering 1st, 2nd and 3rd level server support services to the French market.

Filip is a member of the ASPIRE management board and a member of the ASPIRE Software Leaders Group.

BEATA
OSIECKA
Managing Director and CEO, Kinnarps Poland
16 years heading up Poland's leading office furniture company.
Beata Osiecka is Managing Director and CEO of Kinnarps Polska. She has been associated with the Kinnarps brand for over 20 years, since the setting up of the business in the Polish market.

In 1991, Beata co-founded the Scandinavian Center company; in 1994 she established a department of the Design Center at Office Depot, and since 2000 she has had the role of Managing Director and CEO of Kinnarps Polska.

Beata is a member of many advisory groups, including the Woman Business Leaders Foundation and the charitable Foundation "Jedni Drugim."

ŁUKASZ
CIOCH
Communications and CSR expert
Head of Public Affairs at ASPIRE.
Łukasz Cioch is Communications and Public Affairs Director at ASPIRE. He is also a public-speaking coach, copywriter and adviser in the fields of CSR, PR and media relations.

Between 2004-2010, Łukasz worked for ArcelorMittal, rising to Director of Corporate Responsibility & Communications. Between 2011-2015 he worked as a project manager and university lecturer, specialising in management, communications and language studies. He has organised and coordinated multiple conferences and events, run a newly-established university faculty as well as designed and set up an energy think-tank.

Łukasz is an experienced interpreter and translator of business books.

ANDREW
HALLAM
Chief cook and bottle washer
Founding member and General Secretary of ASPIRE; catering daily to 200 members.
Andrew Hallam is General Secretary and a founding member of ASPIRE. He has lived and worked in Poland for 20 years

Before ASPIRE, Andrew was Director of Regional Development and South Poland Director for the British Polish Chamber of Commerce and later established South Poland Business Link, a company supporting links between the international business community and local stakeholders, and the South Poland Presidents Club, an informal network of the leading foreign investors in the region.

Before coming to Poland, Andrew worked in broadcasting and public affairs, for organisations such as the BBC, Channel 4, BSkyB, London Weekend Television, the British Labour Party and the Inner London Education Authority.

He is a graduate of the University of Oxford and alumnus of the Cambridge University Business and Environment Programme. He also attended the Central and East European University in Prague.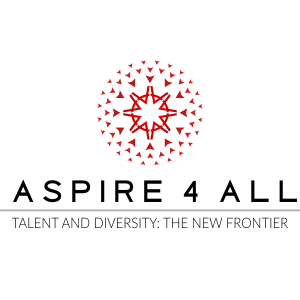 JACEK
MAJCHROWSKI
Mayor of Kraków
Prof. dr hab. Jacek Majchrowski is the Mayor of Kraków. He was first elected in 2002 and subsequently re-elected in 2006, 2010 and 2014.

He is a lawyer and historian, and a professor at the Jagiellonian University in Kraków. He has written 14 history books, specialising mostly in the history of Polish political thought and doctrines.

On 7 December 2015, he became Co-President of the Council of European Municipalities and Regions.

GEOFFREY
WEST
Pioneer and world authority on super-linear scaling
Former nuclear physicist and President, Santa Fe Institute, New Mexico. Author of Scale: The Universal Laws of Growth, Innovation, Sustainability, and the Pace of Life in Organisms, Cities, Economies, and Companies
Physicist Geoffrey West is the world's leading exponent of the path-breaking theory of super-linear scaling.

The theory proposes that complex systems from organisms to cities and companies are in many ways governed by simple laws – laws that can be discovered and analysed.

His research shows that the sizes, shapes and lifetimes of living things display surprising correlations and patterns that follow from basic physical principles. He also demonstrates these same "scaling laws" power our modern society and economy, its startup companies, large corporations, cities and social networks, enabling us to answer questions about innovation, growth and sustainability.

Geoffrey is a past president of the multidisciplinary Santa Fe Institute in New Mexico (after decades working in high-energy physics at Los Alamos and Stanford).

Geoffrey's book capturing his insights, Scale: The Universal Laws of Growth, Innovation, Sustainability, and the Pace of Life in Organisms, Cities, Economies, and Companies will be published in mid-May 2017. One week before this, he will share his best insights with us at ASPIRE 4 ALL.

YOSSI
GHINSBERG
Adventurer, ecologist and social entrepreneur
Author of Jungle, a Harrowing True Story of Survival (now being adapted into a major motion picture starring Daniel Radcliffe as Yossi).
Yossi Ghinsberg is an adventurer, author and motivational speaker. He is best known for being lost and surviving alone in an uncharted part of the Bolivian Amazon for three weeks.

Yossi's survival story was featured in the documentary film I Shouldn't be Alive. It is now being adapted into a major motion picture starring Daniel Radcliffe and Kevin Bacon.

Ten years after his Amazon survival, Yossi went back to the place where he was lost working with the local Tacana-Quechua people of San Jose to develop a solar-powered ecolodge in the jungle and to get the 4.5 million acres around the village declared as a national park.

Yossi is the author of two books: Back from Tuichi, which recounts his story and which has been translated into 15 languages, and Laws of the Jungle: Jaguars Don't Need Self-Help Books.

JIM
LAWLESS
Motivational speaker and talent aficianado
Author of Taming Tigers; British record holder for free diving
Jim Lawless is an internationally renowned speaker and adviser who has inspired people within some of the world's leading companies to take astute risks and adapt for change and high performance. Over half a million people on five continents have been entertained and inspired by Jim's presentations and many more by his bestselling book Taming Tigers.

Taming Tigers lays out the framework for how to achieve what we may have thought was impossible and Jim's own remarkable story shows how this framework can and does deliver outstanding and unique results. It has enabled him to become a jockey in just 12 months, and step into the record books as the first Briton to dive lower than 100m on a single breath.

RASMUS
ANKERSEN
Leading authority on high level performance
Author of The Gold Mine Effect and Hunger in Paradise; Chairman of FC Midtjylland.
Rasmus Ankersen is the author of several book's on high level performance, including A Winner's DNA, Mid-level DNA, Education of a Winner, The Gold Mine Effect and Hunger in Paradise. In these books he draws on experiences traveling around the world to live with, work with and inspect some of the world's best talent environments in sports.

Ankersen is also chairman at Danish football club FC Midtjylland, which has risen in the past 5 years from obscurity to become Danish champions. He is also Director of Football at Brentford FC, which has also been climbing up the English leagues under his stewardship.